Contributing Artist!: shadeandace
(( his faaaaceee n waving arms lmaaoo))
Weirdos…….(;¬_¬) 
Kitty Delivery!
Contributing Artist!: askisaac
ask-give-me-lee

:

#CONNOR HATES IT WHEN HAYTHAM DECIDES TO COME TO ONE OF HIS GAMES #FUCKER HAS NOTHING NICE TO SAY #AND EVERYTHING IS CONNOR'S FAULT #"I'M SORRY, YOU WERE TRYING TO SCORE?" #"COULD HAVE FOOLED ME." #"WHY DON'T YOU JOIN COLOR GUARD?" #"I HEAR THEY NEED AN IDIOT WHO CAN WAVE A STICK."

#YOU HAVE SOMETHING TO SAY OLD MAN? #OH #BY THE WAY#IS IT HARD TO BREATHE THROUGH THAT HOLE IN YOUR NECK?

#WHAT DID YOU JUST SAY TO ME BOY #GO TO YOUR ROOM AND THINK ABOUT WHAT YOU'VE DONE #THINK ABOUT THE HORRIBLE THINGS YOU SAID TO YOUR FATHER #AND THE WAY YOU CAUSED YOUR TEAM TO LOSE

#I PISS IN YOUR TEA EVERY MORNING OLD MAN #WHY DON'T YOU THINK ON THAT

#I'M GONNA TAKE YOUR TOMAHAWK AND SHOVE IT UP YOUR ASS BOY #THEN WE'LL SEE HOW MANY FUCKS YOU GIVE

#CAN'T WAIT TO SEE YOU TRY #SEE YOU AT THE NEXT FAMILY REUNION #OH WAIT #I FORGOT #HOW'S THAT DEAD THING WORKING OUT FOR YOU?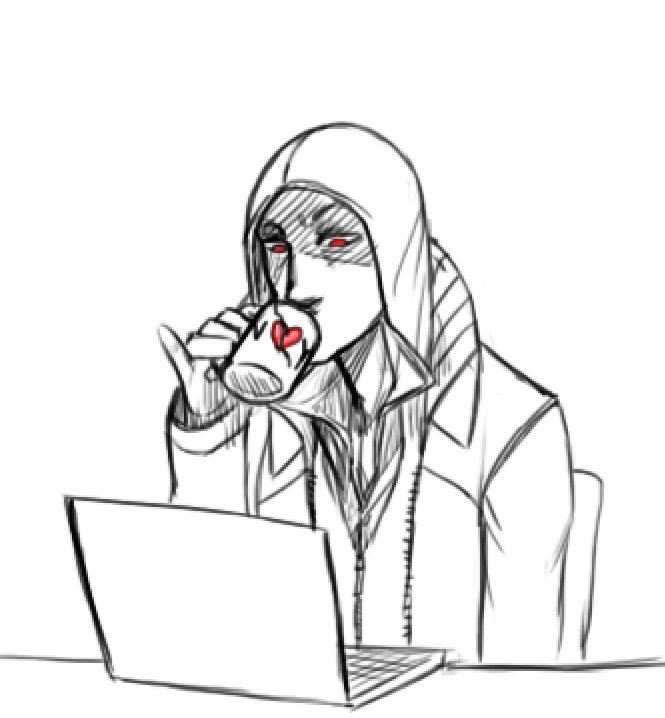 #oh  #don't mind me #I'm just observing #le sip #this coffee sucks
[screams internally]

I'm going to fucking kill you

Heh- hello Dana… *snickers*

Uh…Hello Alex… …How's being dead going?…

*mercer huffs*

Missing in action…? Whatever you say—all i know is that you're a dead guy that looks like my bro, though…
Wha?- Dana…you don't care about me no mo? 
I MEAN REALLY DOES HE EVEN HAVE A DICK AND EVEN IF HE DID—HOW WOULD HE KNOW HOW TO USE IT AND PLUS HE'S DEAD AND HE'S LIKE AN EXACT REPLICA OF MY BROTHER HOW AWKWARD IS THAT AND PLUS HE'S A FUCKING VIRUS SERIOUSLY??????

Mod: Dana's still a virgin. ;_;
Dana: >__>


well mercer does have tentacles so yeah…

could work

NO, PEOPLE! NO! AND NO, AGAIN!

… these tentacles are for Desmond *creepy face*

Dana: what nO
ALEX ISN'T GAY D:

((OOC: I don't exactly ship Alex & Desmond, however, I support it anyway. I really don't care… c: ))
Dana….. I'm hurt *makes fake sniffling sounds*
[screams internally]

I'm going to fucking kill you

Heh- hello Dana… *snickers*

Uh…Hello Alex… …How's being dead going?…
*mercer huffs*